Ossie Davis and Ruby Dee – Black History Month Profile
Black History Month 2020
Ossie Davis and Ruby Dee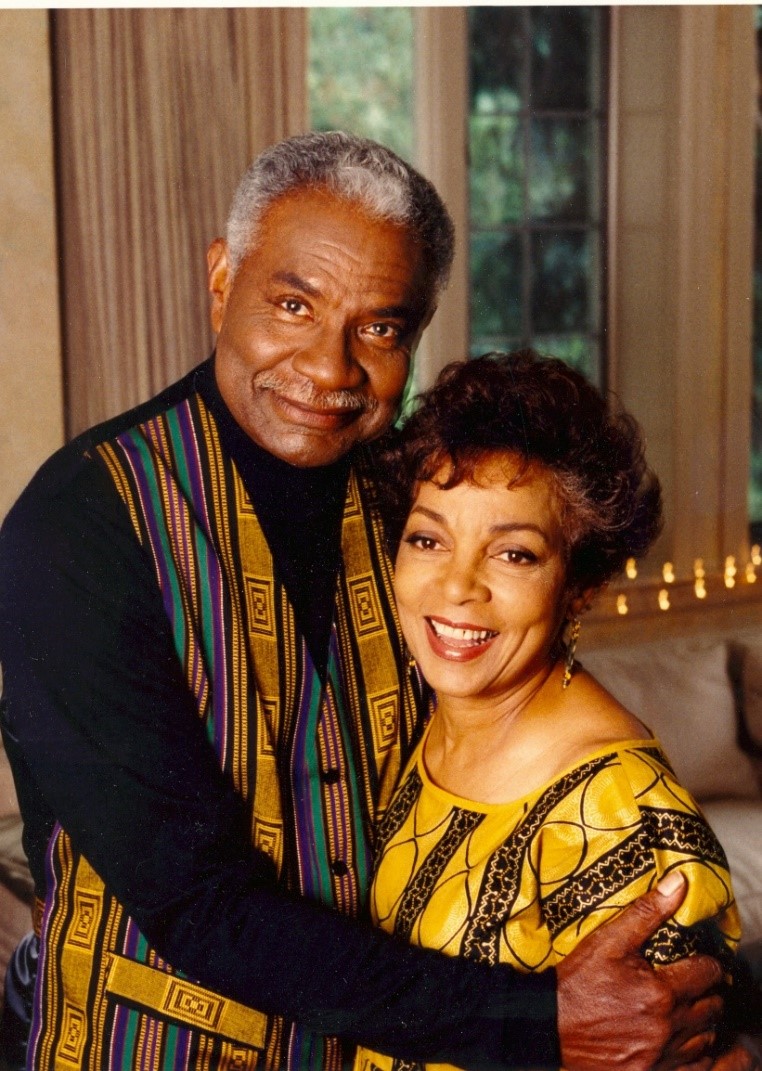 Married in 1948, Ruby Dee and Ossie Davis were known for their groundbreaking roles in American film, theater, and television, as well as their fierce support of racial equality and activism throughout the Civil Rights Era. During the 1960's Dee and Davis played pivotal roles in some of the country's largest demonstrations and worked tirelessly with a variety of civil rights organizations across the United States. Through their artistry and activism, Dee and Davis impacted the lives of thousands of Americans across the country and remain cultural icons to this day.
Born in 1917 in Clinch County Georgia, Ossie Davis grew up experiencing racism from the time he was born. At the behest of his parents, Davis left Georgia to enroll at Howard University but, ultimately, dropped out to pursue his dream of acting. Because of his race, Davis encountered frequent roadblocks and was often cast in low-profile, demeaning, and stereotypical roles. However, Davis treated each role with dignity and refused to perform as a racist caricature. Later in his career, Davis achieved modest success as one of the few black directors at the time and by the 1980's, he had earned significant recognition for his work with Spike Lee and roles in films such as Do The Right Thing and Get on the Bus.
Like Davis, Ruby Dee aspired to a career in acting from an early age. Born in Cleveland, Ohio and raised in Harlem, Dee attended Hunter College and earned a degree in Romance Languages. After college, Dee joined the American Negro Theater where she worked with many notable figures such as Sidney Poitier, Harry Belafonte, and Hilda Simms. In the late 1940's, Dee transitioned from Broadway to film acting and, by 1950, she had earned national recognition for her roles in The Jackie Robinson Story and Raisin in the Sun. In 1946, Dee met Ossie Davis on the set of Robert Ardey's 1946 Broadway play Jeb, and three years later, the two were married.
By the 1960's, Ruby and Ossie became increasingly involved in the Civil Rights Movement and worked with numerous rights-based organizations including the NAACP, the Congress of Racial Equality, and the Southern Christian Leadership Conference. Through their pursuit of racial justice, Dee and Davis became close personal friends with both Martin Luther King Jr. and Malcom X. The two played significant roles in protests and demonstrations, including the 1963 March on Washington for Jobs and Freedom, where they served as emcees. In 1965, Davis was even chosen to read the eulogy at Malcom X's funeral.
Our founder the late Mrs. Emma L. Bowen developed a friendship with Ossie and Ruby and bonded with them in their fight to bring about social change and justice for all.
Throughout their lifetime, Ms. Dee and Mr. Davis were nationally recognized for their contributions to racial justice, the Civil Rights Movement, and American performance. The couple was named to the NAACP Image Awards Hall of Fame in 1989 and in 1995, both were awarded the National Medal of Arts, the nation's highest honor conferred to an individual performer on behalf of the country. In 1994, Davis was inducted into the American Theater Hall of Fame, while Dee would go on to win a Grammy, Emmy, Obie and receive the Screen Actors Guild Lifetime Achievement Award.
The Bowen Center is pleased to honor Ruby Dee and Ossie Davis as two of the most significant and accomplished performers and activists in our nation's history.